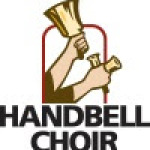 Joyful Bells are Returning
It is with "Joyful" anticipation that the first rehearsal of the Joyful Bells will be held Tuesday, Nov. 18, at 1:00 p.m. in the choir room.
If there are individuals who have rung before and are interested in joining the bell choir, please contact Carolyn Smith before the 18th. The bells have just returned from Minneapolis where they were totally refurbished. The castings were cleaned and polished and all 32 parts were totally replaced with new ones.
As the season of Thanksgiving approaches, the generosity of the Willowbrook Foundation is greatly appreciated, so that the handbells can once again "ring for Joy", starting in Advent. Questions, call Carolyn at 712 490-3256.