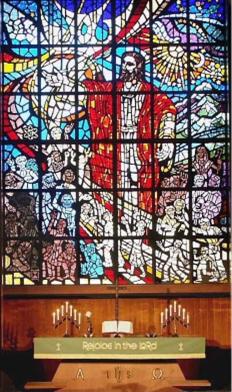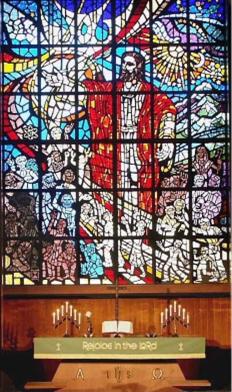 Worship at Willowbrook can be described as "spirited traditional". Our Sunday morning services are held in our beautiful sanctuary featuring some of the most gorgeous stained glass in the Valley. Our electronic pipe organ supports the singing of our congregation led by a 50 voice choir. Our worship is focused on prayer and preaching with the expectation that those who attend will leave spiritually uplifted and energized for ministry in the world. We offer two Sunday morning services. Our traditional service is at 9:30 am and our new Mosaic service is at 11:00 am.
Our Saturday Sabbath service is a more intimate worship experience with communion celebrated every week in our beautiful Chapel. Many of those who regularly attend compare it to "worship back home" in that it is more informal. The Saturday Sabbath service is offered every week at 5:00 pm.
Mosaic is an informal 45-minute service that features creative worship in drama and art. Mosaic is offered every Sunday at 11:00am in the Chapel and features the art ministry of Rev. Steve Marshall who creates beautiful pastel paintings as part of his sermon.